Choosing a wine to pair with a crowded meal can be very complicated and, for some, anxiety-inducing. Pile on the added pressure applied to the annual Christmas dinner and it's enough to give any armchair sommelier a heart attack. But this needn't be the case.
The best answer to some food and wine pairing questions is the simplest: go with what the room really fancies. Christmas is stressful enough as it is, and you've got every other meal of the year to agonise over whether or not the curry was too spicy for the Pinot Gris. That being said, if you do want to make some pairing magic happen during the festive period, look past the turkey and try to identify which elements of the meal are providing the sharpest corners to play with.
Let's look at the cranberry sauce. It's sweet, sticky, deliciously tangy, and the eternal solution to dry turkeys the world over. God bless cranberry sauce. Many wine writers and sommeliers recommend you pick a wine to echo and amplify the characteristic cranberry note: think light-bodied reds, such as fruity New World Pinot Noir, unpretentious Spanish Garnacha, or even the trendy Carignan.
2016 Les Vignerons Carignan Syrah
2014 Boreham Wood Marlborough Pinot Noir
The other things to think about are sausages, bacon-wrapped or not. Always a family favourite, these salty, fatty, succulent little treats pack much more flavour than turkey breast, so they should be towards the front of your mind when choosing wines. Again, the lightly herbed sausages will play well with medium-bodied, old-world reds with a herbaceous character, such as decent Italian reds. For me, the combination of high acid, bright red fruit, and a herby, saline note in these wines strikes the perfect balance between the stuffing, sausages, turkey, chestnuts and all their company.
2013 Chianti Classico Riserva DOCG Carpineto
2004 Brunello di Montalcino Riserva DOCG Tenuta Brunelli
All this being said, we have a confession to make. It's no secret that Nickolls & Perks love a bit of Bordeaux. We've even won awards for selling it. And if they gave away awards for drinking it, at Christmas time or otherwise, we'd have won those too. No Christmas dinner is complete without it, and as mentioned above, the most important thing when pairing wine isn't the food, but the mood. At Christmas time, we're in the mood to drink Bordeaux. Catching a good bottle in its prime is symphonic: you have fruit, acid, and umami in the glass, all begging to get out and play with everything on your piled-on plate.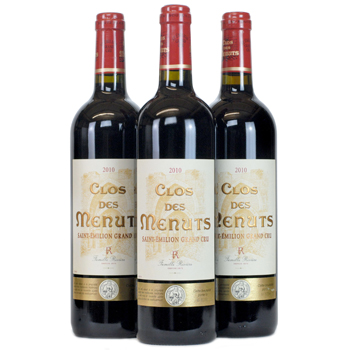 2010 Clos Des Menuts Grand Cru St Emilion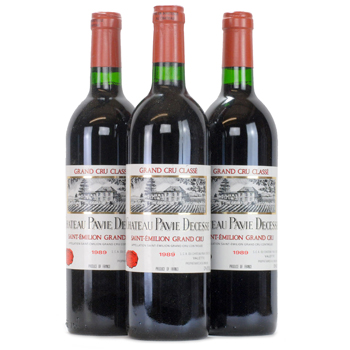 1989 Pavie Decesse Grand Cru St Emilion
Whether you're playing it safe or experimenting with your wine choices this Christmas, the important thing is to have fun with it – and make sure you stock plenty in!
- Joe Collier