Nickolls & Perks have announced the next instalment of their ever-popular Midlands Whisky Festival, set to take place on 22nd and 23rd March 2019 at Stourbridge Town Hall.
The two-day whisky extravaganza proves to be bigger and better than ever, with an array of acclaimed exhibitors and guests from over a dozen countries coming together under one roof to bring you an incredible display of whiskies; from old and rare Scotch whiskies to newer and more experimental malts from America, Ireland, Japan and Sweden, to name just a few!
As with any Midlands Whisky Festival, you'll find an extensive array of expressions to try and ponder. You'll meet the makers behind some of your favourite drams, and get the chance to learn the history of your favourite distilleries during one of our famed masterclasses.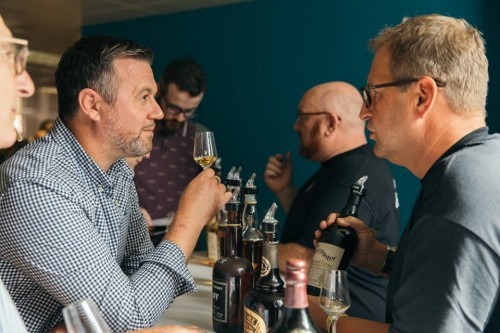 The must-visit Old & Rare Bar
As if that isn't enough, the 'Old & Rare Bar' will be available in Stourbridge for the first time at next year's show. It was well received at our last show in Birmingham, so we're excited to bring this popular feature back home. Why not come and visit us? We'll be pouring drams from the 60s, 70s, and 80s—maybe even older!
For more information, and to purchase tickets, please visit us at WhiskyFest.co.uk.
We look forward to welcoming you through the doors of our biggest Whisky Festival yet.
By Nickolls & Perks