Douglas Laing have been busy adding to the Remarkable Regional Malts collection ( a range of blended malt Scotch whiskies) again. Something they've been doing for some time now, we love 'um! First came Big Peat (Islay) followed by Scallywag (Speyside), Timorous Bestie (Highlands), Rock Oyster (Islands) and now The Epicurean! Se we've decided to dedicate our May malt of The Month to their new Lowland blend with £4 off all month!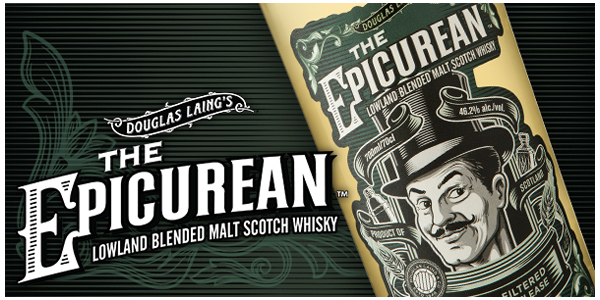 The Epicurean completes the Remarkable Regional malts collection, presented at 46.2% ABV with no chill-filtration or colouring. A marriage of some superb Lowland malts from the East and West of Scotland. The packaging honours a Glaswegian food and drink legend harking back to the 1930s – note the cocktail shakers and the barley husks.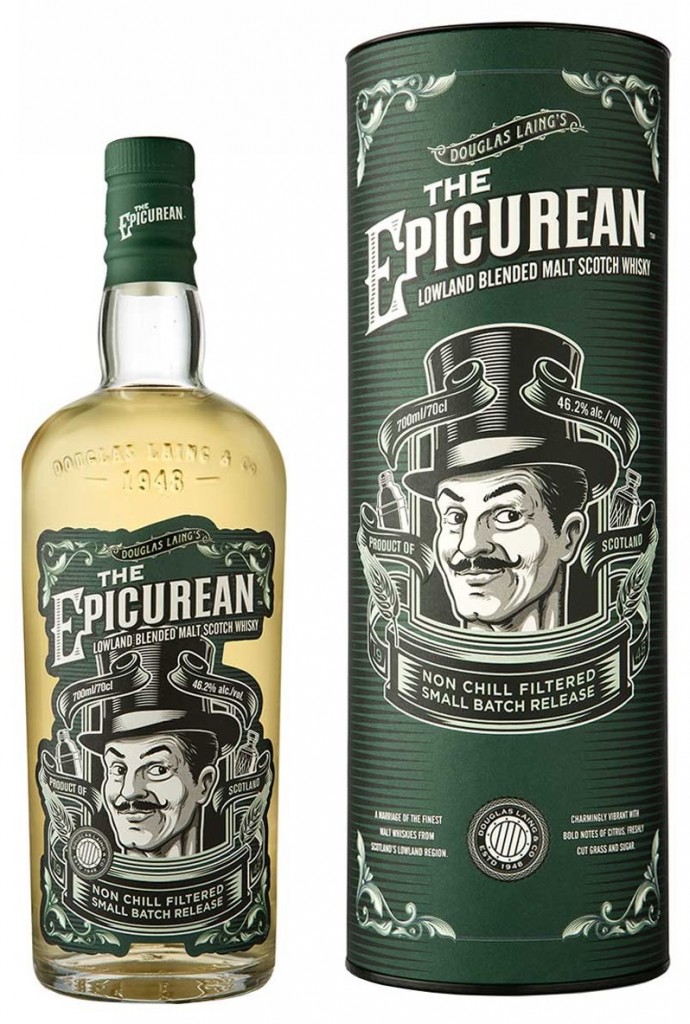 Tasting Notes For The Epicurean:
Nose: Barley, honey, citrus peel with a touch of herbal maybe. Lovely and floral.
Palate: Light mouth coating of tingling spice, followed by fresh fruits
Finish: Those herbal notes return with a lick of spice on the tip of the tongue. More citrus and rather creamy.
Overall: A well put together blend from the Douglas Laing team, rounding up the Lowland style rather nicely. We expected nothing less.
Available from Nickolls & Perks here for just £30.86 until 31st May.
Jerome