Our March Malt Of The Month is the Glenfarclas-15-Year-Old, a popular bottling from the family-run distillery in the heart of Speyside, Scotland. In fact, they're now well into the sixth generation with Brand Ambassador George.S Grant, who joined the company in the year 2000. We like to call this single malt Christmas cake in a glass, as it's packed with warm fruits and subtle notes of spice. 
As part of their core range, this distillery bottling sits beside a 10 year old, the 105 (cask strength 10 year old), a 21 year old and a superb 25 year old.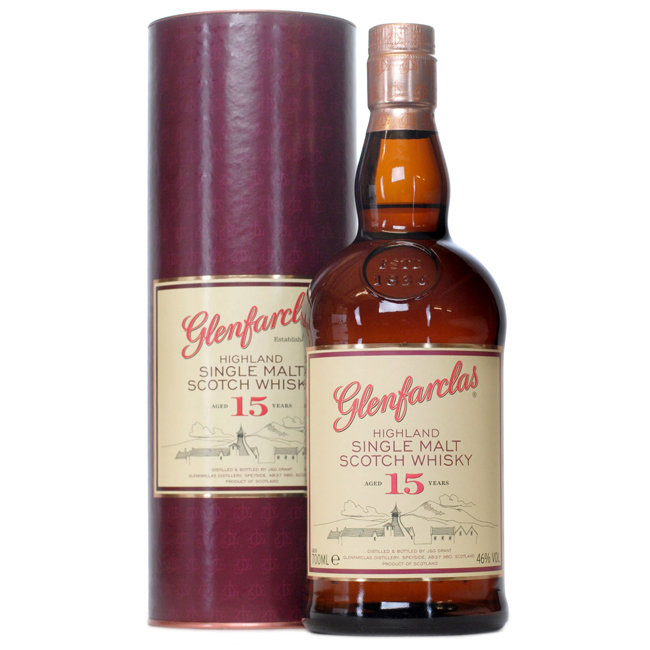 Nose: Big sherry, a touch of citrus, spiced orange.
Palate: Walnuts, more sherry, some chocolate too. A very juicy mid-palate.
Finish: The subtle spice starts to arrive reminding you of that Christmas cake, a very warming feel.
Glenfarclas 15 Year Old is £5 off (now £40.34) for the whole of May, so don't miss out on the offer!