This 8-year-old bottling marks the 200th anniversary of the Lagavulin distillery, one of the most remarkable distilleries home to Islay. An exciting few years for the Island, it was only last year when both Laphroaig and Ardbeg celebrated their big 200.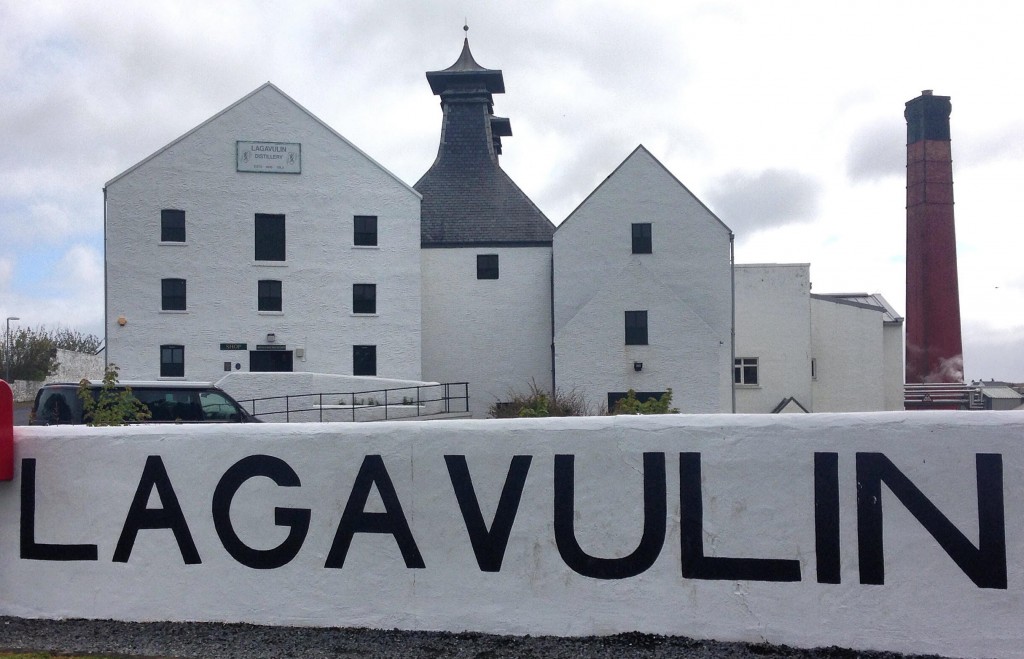 Lagavulin Distillery
To begin their celebration, they've kicked things off with a Limited Edition 8-Year-Old Single Malt to mark this huge milestone. A whisky inspired by the U.K.'s famous Victorian writer, Alfred Bernard. Whom in the 1880s tasted an 8-year-old Lagavulin whilst visiting the Island, describing the dram as "exceptionally fine." The distillery remained one his favourites to produce malt whiskies from then on.
For those of you who'll be visiting the distillery this year, this makes Islya's festival of whisky and music (Feis Ile) even more exciting! We heard Georgie Crawford, Distillery Manager, said there's been some changes to the place to mark the big 200. We'll certainly be there to see what's been going on, infact the photo above was taken during Feis Ile last year.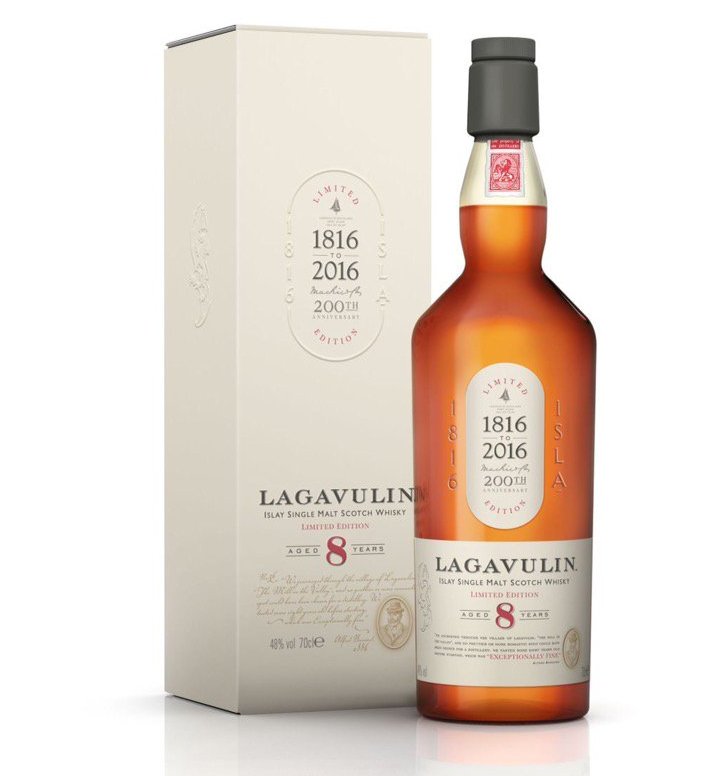 Lagavulin 8 Year Old – 200th Anniversary – 48%
The bottle will be available to buy from Nickolls & Perks in just a few weeks away, priced at around £50 a bottle.
Producer's Tasting Note:
Nose: Immediately quite soft with clean, fresh notes, faint hints of milk chocolate and lemon and then developing fragrant tea-scented smoke alongside nose-drying, maritime aromas, with subtle cereal. A prickliness seen earlier now develops, while the trademark Lagavulin dryness emerges as fresh newsprint. Softly sooty. Softer, fuller and more rounded with water: it's not hugely fruity but there's just a trace of red berry preserve, perhaps, beneath the smokiness, which comes sharply into focus.
Body: Light, growing pleasantly oily.
Palate: A soothing light texture, with a magnificently full on Lagavulin taste that's somehow even bigger than you expect; sweet, smoky and warming, with a growing, smoky pungency, then dry, with more smoke. Charred, with minty, dark chocolate. Beautifully balanced midpalate then salty, oven-charred baked potato skins and smoke. Water rounds things, the taste still mighty yet more succulent, sweeter, spicier and now tongue-tingling, mint-fresh and warming.
Finish: Lovely; clean, very long and smoky. Smoothly, subtle minted smoke surrounds chocolate tannins, leaving a late drying note to emerge in time. It's warming, soft and still smoky with water, not as long or intense now, yet still leaving the palate dry as sweet smoke lingers on the breath.
Jerome
Nickolls & Perks Staff