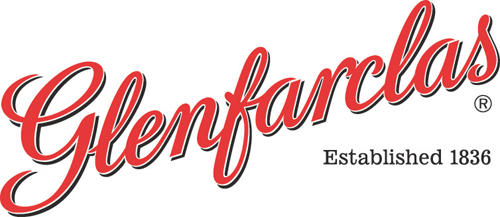 The Glenfarclas distillery has been dedicated to making whisky in the time-honoured Speyside style since its official foundation in 1836. The name Glenfarclas has since become synonymous with great whisky from Speyside, ensuring that they were named 2006 Distillery of the Year by Whisky Magazine, and that they are a permanent fixture in the publication's Most Collectible Whisky category.
The Glenfarclas commitment to making fine Highland Single Malts found new expression from 1952, when they decided to put aside their best casks for exclusive bottling under their own name. Thus the 'Family Casks' were born, representing an unbroken line of 42 consecutive releases up to 1994; 7 more releases were then announced in 2007. Bottled at cask strength and with natural colour, these represent some of the rarest and most prized whiskies among collectors, particularly as each cask has its own unique character. The Family Casks produce whiskies which are not just great drams in their own right, but are also the bottled history of one of the finest Highland distilleries.
We at Nickolls and Perks were lucky enough to team up with a distillery now in its sixth generation of family ownership (the Grants). The result: we are immensely proud to offer this exclusive Special Glenfarclas Release, bottled at 57.5% ABV from Family Cask #1448 to celebrate our 215th Trading Anniversary. The whisky is aged in Sherry Oak Casks and only 333 bottles have been released, making it one of the rarer Family Cask Releases (usually released in quantities from 700-150 bottles).
Update: selected from the Family Cask range by an independent family owned wine  and spirits merchant, a highly collectible whisky with a full and rich taste, it is a perfect Father's Day gift.
Producer Notes: The lovely dark colour of well used direct fired copper stills. Soft initial nose giving way to sweet aroma of being at a fairground, candy floss, puff candy and toffee apples. Big rich sherry taste, more so on the taste than you are sensing on the nose. A big whisky really coats your entire mouth, warmth with no agression. Christmas cloves present and some light milk chocolate. Long rich finish, lots of power. A delightful dram that has one drawback – you always want another one. George Grant, Glenfarclas Brand Ambassador.
Very well received by our customers and international whisky enthusiasts, it has been the subject of numerous independent reviews:
http://www.thewhiskywire.com/2013/06/quick-fire-whisky-tasting-notes-12.html
http://misswhisky.com/2013/04/22/2003-glenfarclas-family-cask-nickolls-perks/
http://www.somersetwhisky.com/index.php/review-glenfarclas-2003-nickolls-perks-exclusive/
http://whiskyisrael.co.il/2013/05/23/glenfarclas-2003-%E2%80%93-nickolls-perks-cask1448/
http://www.caskfinish.com/reviews/glenfarclas-2003-nickolls-perks-selection-cask1448
http://whiskygirl.nl/glenfarclas-2003-nickolls-perks-cask-1448/
http://scotchandscifi.wordpress.com/2013/04/13/nickolls-perks-exclusive-glenfarclas-family-cask-2003-cask-number-1448-review/