By Rhiannon Gardener
The eagerly awaited release of the new James Bond film 'Spectre' is within touching distance, a film series that we here at N&P thoroughly enjoy. Along with the film, each time we are keen to discover what champagne gems Bollinger will offer up, as their long-term partnership with Bond seems as strong as ever. The association  began for Bollinger in 1979, when they became the exclusive Champagne partner with James Bond, since then it has appeared in an impressive 13 movies! Smooth and sleek with a touch of class; is there a better Champagne ideally suited to 007?
So what have Bollinger released to tempt us this time?
Well they certainly didn't disappoint, releasing an exclusive 2009 Cuvee specifically dedicated to 'Spectre'. This delicious Champagne comes in a sleek black cooling case, made from material designed to mimic the grip on 007's gun, that not only looks great, but will also keep your Bolli ice cool for up to two hours out of the fridge. Chic and practical, this could have been designed by 'Q' himself!
Available from www.nickollsandperks.com for £125 inc VAT.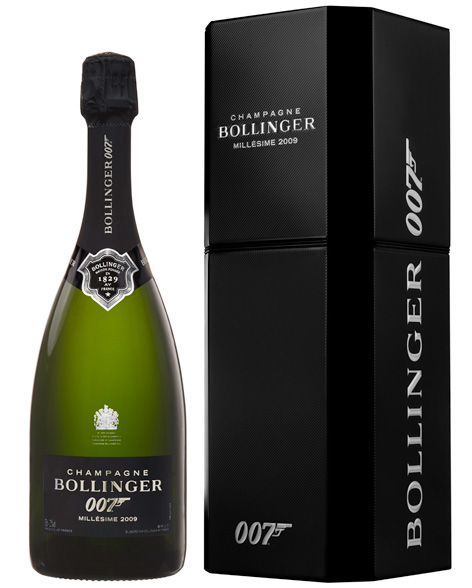 Producer tasting note:
To the eye:  deep golden colour, which demonstrates the wine's maturity as well as Bollinger's winemaking methods.
On the nose: the vintage boasts a refined complexity, the expression of the Grands crus and terroirs. White flowers, citrus fruit, delicately woody stewed pear with hints of vanilla, toasted aromas, hazelnut & breadcrumbs.
In the mouth: the wine shows a good maturity yet remains quite brisk and lively. It moves through stewed fruit, mirabelle plum, quince paste and honey with a finish that reminds us of bitter orange.
Bollinger have spoilt us by also releasing a limited edition crystal Champagne cooler, and when we say limited edition we mean limited, with only 307 being made available world wide. Created to hold a magnum of 1988 Bollinger R.D, this is a beautiful collectors item, for the true Bond enthusiast. The famous gun barrel logo is visible at the base of the cooler, a subtle addition that shows the level of attention to detail by the French crystal producer 'Saint Louis'.
This beautiful cooler is available, along with a Magnum of 1988 Bollinger R.D from Nickolls and Perks for £4500 inc VAT.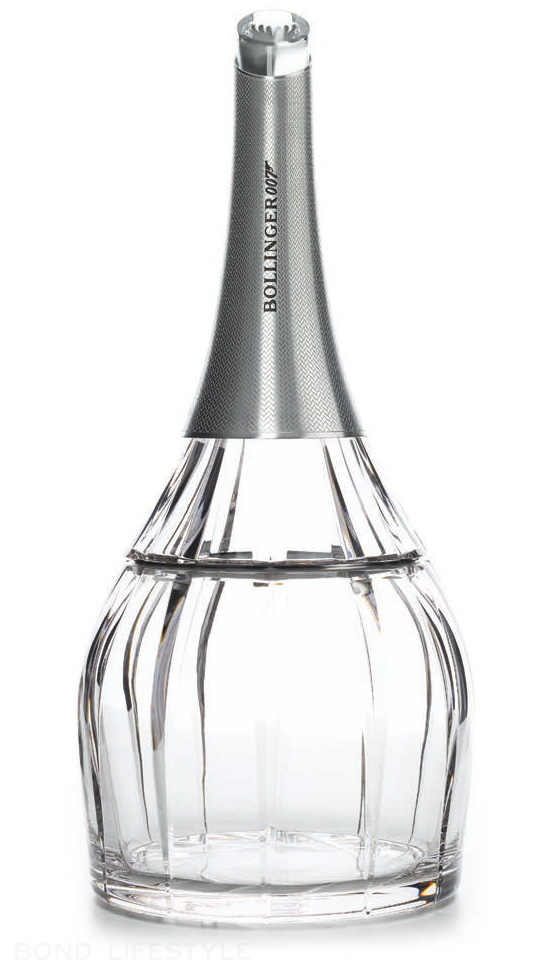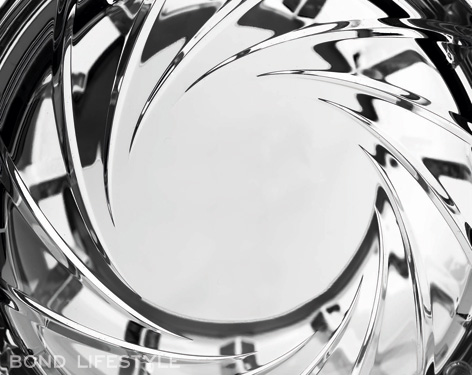 Only made available to specialist Merchants, we are proud to once again have been given an allocation to offer to our valued customers. If you are interested in the above, or would like any additional information you can email callum@nickollsandperks.co.uk or call us on 01384 394518.