The incredibly coveted American whiskeys from the 2017 Antique Collection by Buffalo Trace have returned for another year. As we did at the beginning of this year, we'll be putting 100% of our allocation into a ballot to give as many of you as possible the chance to get your hands on a bottle.
If you're reading this blog there's a good chance you know what these releases are about, therefore you most likely know how incredibly rare these are too. Last year was the first time we introduced the ballot system to try and make things easier when handling such rare whiskeys. In total, we received over 1,000 entries. This year we are reducing the time the ballot is open for to just 6 days, to help improve the chances of successful candidates.
This year we were given 2 cases (3 bottles in each case) of George T. Stagg, 2 cases of William Larue Weller and 1 case of Thomas H Handy. Unfortunately, at this stage we aren't able to offer the Sazerac 18 Year Old or the Eagle Rare 17 Year Old, though we are still extremely grateful for what we do have. As usual, all bottles will be sold at RRP to the winners once they have been picked.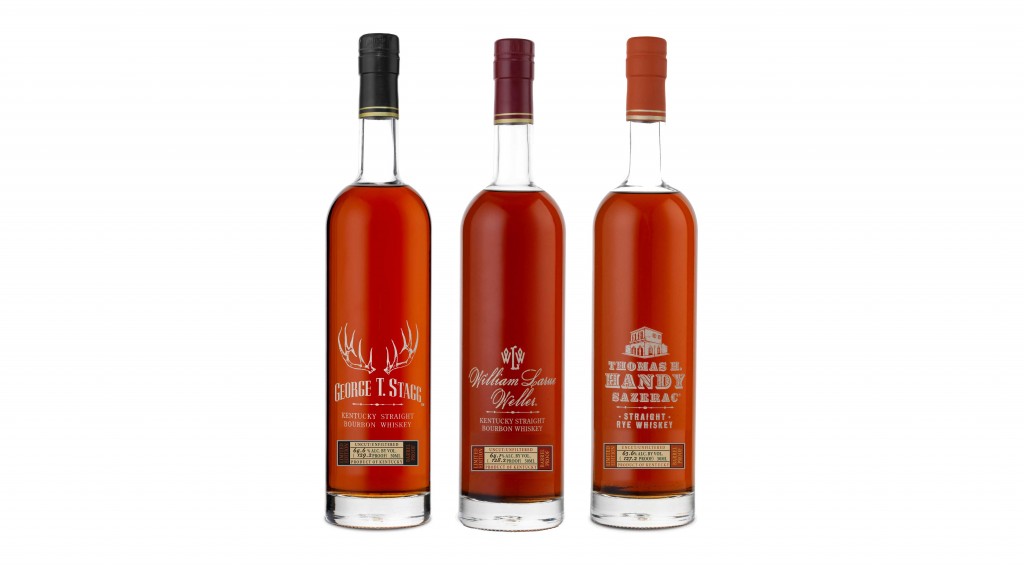 How to Enter the Ballot for the Chance of Buying a Bottle
- Register your interest by following the simple steps on the ballot entry page
Terms & Conditions
You must be of legal drinking age in your country of origin to take part in the ballot
All entries must be made before the ballot closes on Sunday 31 December 2017 at 23:59 (GMT)
Successful applicants will be notified by email after the ballot closes
Only one entry per customer
Some countries we can't ship to, visit our shipping details page here
Shipping costs will apply
If you're a successful applicant, we can't guarantee you will receive your bottle of first choice.
The unlucky candidates will not be notified that they were unsuccessful
Promotor: Nickolls & Perks, 37 Lower High street, Stourbridge, DY8 1TA
To keep up to date with the ballot visit our Twitter page: @NickollsPerks