The Antique Collection from Buffalo Trace distillery is by far one of the most highly-anticipated releases each year. For the 2016 releases we've decided to distribute our entire allocation of bottles through a ballot. We think it's probably the easiest way to go about it, there is no 'easy' way. Details on the ballot are below, or you can enter right now by clicking here.
Year on year these whiskeys are becoming more sought after and this time round we received allocations from just three of the five bottlings from the range. We understand the issue and we're grateful for our allocation, we realise there are many retailers out there that receive absolutely nothing. This year we managed to secure an allocation from these three bottlings; George T. Stagg bourbon, Thomas H. Handy Sazerac Rye Whiskey and William Larue Weller (pictured below). We apologise to those fans out there that are mad for Sazerac 18 Year Old and Eagle Rare 17 Year Old, and we hope you're happy that we've offered up the oportunity to get your hands on the others.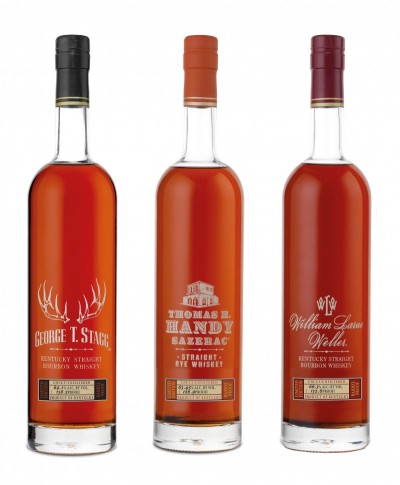 As there are such few bottles, when registering your interest please select the bottles by choice of preference, in order of 1 to 3. When the ballot closes, successful applicants will only have the opportunity to purchase one bottle and all bottles will be sold at their original RRP – George T. Stagg Bourbon £145, Thomas H. Handy Sazerac Rye Whiskey £130 and William Larue Weller £130.
How to Enter
To be in with the chance of purchasing one of these hotly-anticipated BTAC 2016 Releases, simply register your interest by clicking here.
Terms & Conditions
You must be of legal drinking age in your country of origin to take part in the ballot
All entries must be made before the ballot closes on Monday 13 February 2017
Successful applicants will be notified by email after the ballot closes
Only one entry per customer
Some countries we can't ship to, visit our shipping details page here
Shipping costs will apply
If you're a successfull applicant, we can't guarantee you will recieve your bottle of first choice.
Promotor: Nickolls & Perks, 37 Lower High street, Stourbridge, DY8 1TA
To keep up to date with the ballot visit our Twitter page: @NickollsPerks